What I like about WebStorm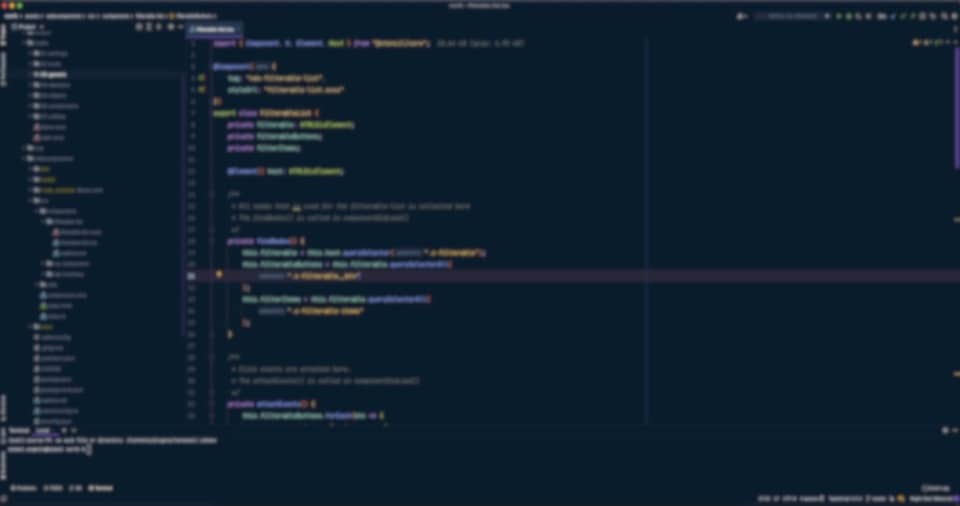 More than once in my career I have been talking to colleagues about code editors or IDE's. Stuff like what's the best one and why? What features are need-to-haves? What is it that makes the editor feel so good?
So now I decided that I actually wanted to document some of my thoughts and preferences around this very opinionated topic. I'll try and keep this post updated as time goes by.
A bit of background

permalink
I started out as a backend developer working with C#, so I've been using Visual Studio quite a bit over the years. Moving into doing fulltime frontend development, I decided to try out WebStorm, and I haven't looked back since. It keeps on growing on me, and I just like it even more the better I get to know it. Yes, I have tried out VS Code a couple of times - and no, it didn't last very long each time. There simply were some awesome need-to-have features (in my opinion) that was missing. So yeah, my favourite editor is WebStorm.
I've listed all my favourite features of WebStorm, and then split them into two categories: Expected features and Awesome features.
These are features that you would expect from a modern IDE (like VS Code), to be available by default or through a plugin/extension.
These are features that I personally think are really awesome, and not necessarily something that every editor has (WebStorm does, of course)
I use JetBrains own free JetBrains Mono font in WebStorm, it's really nice and it also supports ligatures which I like. Heres how to enable ligatures in WebStorm.
Currently I use the Night Owl theme.
My preferred custom settings

permalink
My WebStorm extensions

permalink
I hope you liked this post, if you did please share it with a friend 🙂
If you know of any tips I missed or have a question, feel free to hit me up at @mikkelrom